TEACHER TRAINING

JOIN THE EDUCATION REVOLUTION
BE PART OF THE POSITIVE CHANGE ON THE PLANET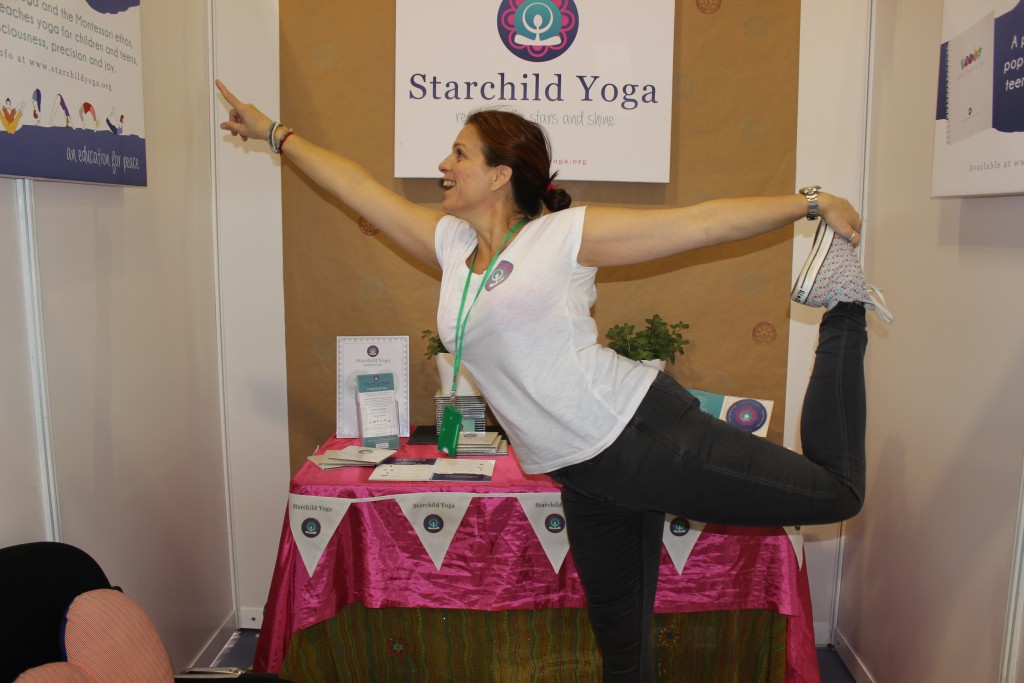 Starchild Yoga heads up NORTH (UK), to Norway, Belgium and then LONDON



VENUES:
Where UP NORTH – £750



LOVE AND LIGHT SHALA

493 King Street
Stoke-on-Trent
Facilitator Angel: Gabrielle on 07527 441898
When

7 – 11 March 2018 – 9am – 6pm
Where in LONDON – £750

ACTIVE BIRTH CENTRE
Address: 25 Bickerton Road, London, N19 5JT
(left side entrance, through the gate).
Transport:
By Tube:  Archway & Tufnell Park Stations on the Northern Line
Overground: Upper Holloway Station
Buses: 134, 390, 4, C11
Parking: Pay and Display. Parking is free in nearby Chester Road and in the vicinity after 12.00 noon and on weekends.
www.activebirthcentre.com
When
15 – 19 August 2018 – 9am – 6pm
Where in BELGIUM – €850

Facilitator/Angel: Mona Ahmed from Lighthouse Yoga in Antwerp: info@lighthouseyoga.be
(venue coming soon)
When
29 September – 3 October 2018 – 9am – 6pm (subject to change)
COURSE OUTLINE
Starchild Yoga™ is an education for peace, inspired by Kundalini yoga and the Montessori philosophy, and is certified by UK KYTA offering 12 CEU points. This course is recognised by Yoga-Link Insurance who acknowledges all of our certified teachers.
The vision for Starchild Yoga™ is to bring peace, love and awareness to each child who attends a class, and each adult who offers one.
This is a 50-hour course, to certify adults to teach yoga to children from ages 2 – 18. The strength of this course lies in its educational path. Students, who embark on this adventure, find themselves on an intriguing journey of self-discovery. This journey happens through the practice of yoga and meditation explored throughout the course. While learning about yoga for children, you will also take part in the practice of all aspects of a yoga class, over the course of the training. This brings you to a place of self-knowledge, where you are looking within, in order to reach out and make a difference.  The thread throughout the course is to learn how to deliver a yoga class that is functional and elevating, while connecting with the spirit of the child as well.
"Within the child is the person he or she will become." Maria Montessori
WHO IS THIS COURSE FOR?
This course is ideal for parents, yoga students and teachers who have a genuine love for children and a background in yoga or education. A minimum yoga practice of two years is preferable.
WHERE IS Starchild Yoga

™

BASED?
Starchild Yoga™ is based in the UK. It is an education for peace and the course will go where invited, so if there is a demand for this kind of certification in your country, make contact and we will  work toward growing our community. To date, there are Starchild Yoga™ certified teachers in the UK, Portugal, Greece, Belgium, South Africa and Israel.
WHAT DOES THIS COURSE INCLUDE?
Regular Kundalini yoga and meditation sessions for both children and adults
Presentation classes led by students and assessed by trainer
Lectures plus interactive group work
Creative brainstorming
Self-development
Posture practice
How to find your inner teacher
TOPICS
Starchild Yoga

™

ethos
Kundalini Yoga as taught by Yogi Bhajan
The Role of the Teacher
Starchild Yoga

™

and the Montessori concepts
How to plan and manage a class
Age appropriate Yoga Postures for children
Meditation, Pranayama and Relaxation
Building your business
CERTIFICATION REQUIREMENTS
You will receive a certificate of competence from Starchild Yoga on completion of the following requirements:
Full attendance
Full payment of course fees
Satisfactory performance in practical sessions
Exam attendance
TRAINING RESOURCES
Each applicant will receive the following:
Starchild Yoga

™

course manual
Starchild Yoga

™

music and mantra CD
Teaching tool DVD of classes taught by Siri Arti – sent as a MP4 by WeTransfer
WHAT TO BRING
Yoga mat and a meditation cushion
Wear loose clothing for sitting and practicing yoga
A blanket or shawl for relaxation and cosines
Pens and a notebook
Water bottle
Your imagination and open mind
TO BOOK YOUR PLACE PLEASE FILL IN THIS FORM.

ONCE YOUR PLACE IS CONFIRMED, PLEASE MAKE PAYMENTS HERE:

Bank Transfer
Account Name: Starchild Yoga Teacher Training
Bank: Barclays Bank
Sort code: 20-78-58 Acc No: 03649997
Please use your name as a reference and notify me of the payment.
OR using PayPal/Debit/Credit Card: UK only

Save
Save