Reconnect

Teaching yoga for children and teenagers can be a little solitary at times. One person working hard to make a difference to many, in an area with no one else to share it with. The work of a Starchild Yoga teacher is profoundly magical, with moments that bring light and colour to many. These moments love to be shared and during our RECONNECT days, we do just that.
Starchild Yoga Reconnect offers us the space to reunite, refuel and be inspired once again.
There are two types of Reconnect. The social reconnect, where we find a space to share food, laughter and stories. A special time to invest in ourselves and our growing community. Then there are refresher courses, which are organised training days to deepen your understanding of both yoga and children. The refresher days deepen your teaching and add sparkle, they are for certified teachers only. Refresher days will run in the form of 1-2 day modules.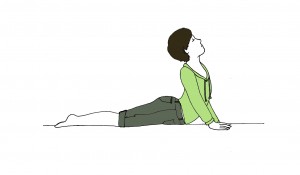 RECONNECT in 2016
DATE: 9 April 2016
SUBJECT: Importance of community

DAY 1
Working together for change.
Sharing and caring.
Recognising the Spiritual Child.
Cost: £65 for the day
Please pay on the day
Bring your mat, a blanket, a mug for tea and some veggie yummies to share for lunch.
Let me know if you can make it by emailing me siriarti@starchildyoga.com
See you very soon. xxx